Bullplanet's Kaleidoscope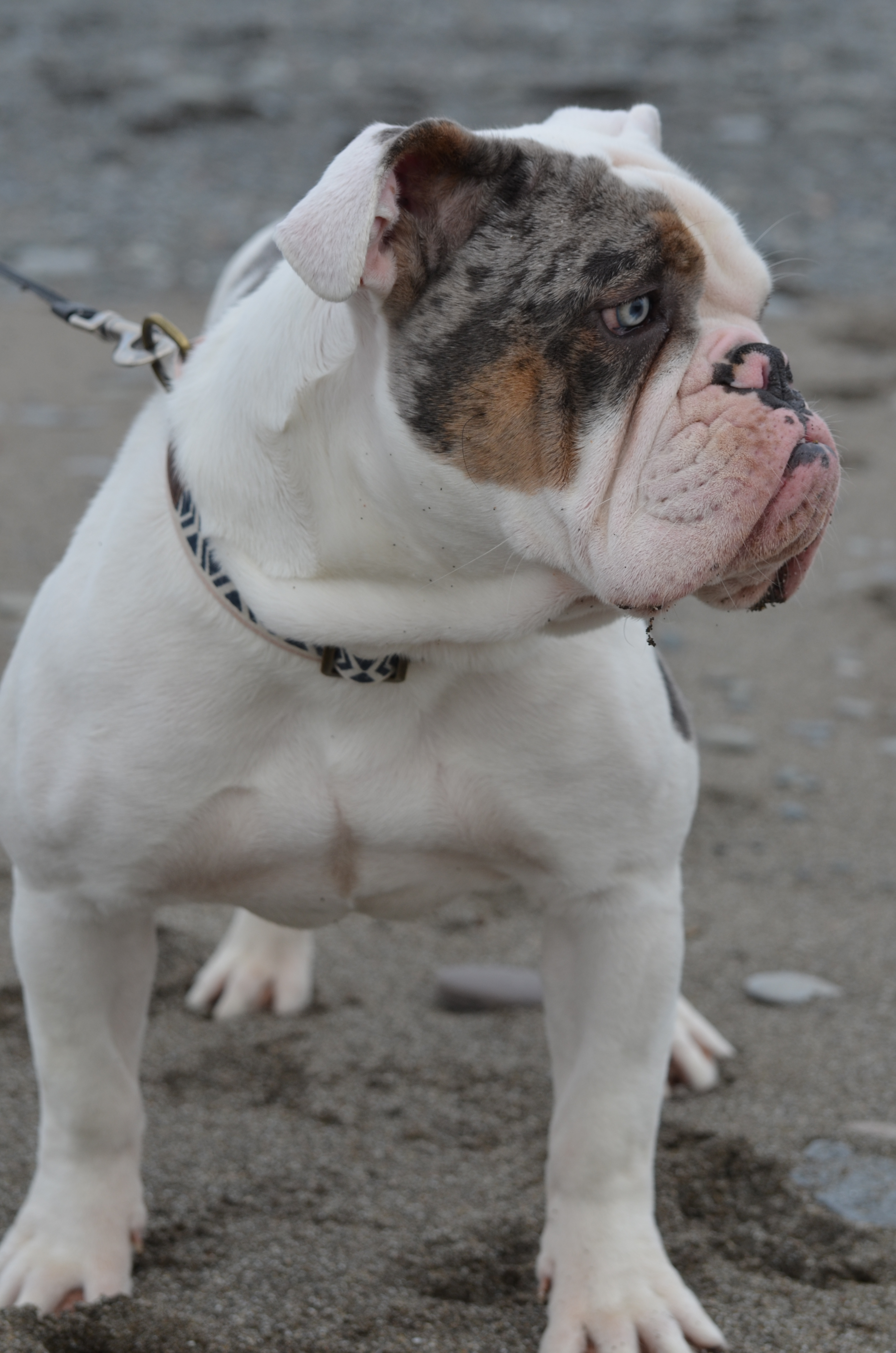 Blue Merle Patchwork Olde English Bulldogge
Dam - Info coming soon!
Sire - Info coming soon!
Meet 'FRIEDA', one of our newest additions to the All Star line up.  Hailing from Bullplanet Kennels in the Netherlands this stunner brings not only unique colouring and stunning eyes but has the conformation and personality to boot.  This gal is the total package and we are thrilled to finally add some Merle into our program! 
2022 will be a full year for this gal, filled with obedience classes, dog shows and more! 
---
More about Merle
**Merle is a recently accepted colour into our breed standard so is not widely seen in Olde English Bulldogges. 
What is 'Merle' you ask? A unique marking pattern, used in conjunction with another color characterized by a marbling effect of dark patches against a lighter background of the same color.